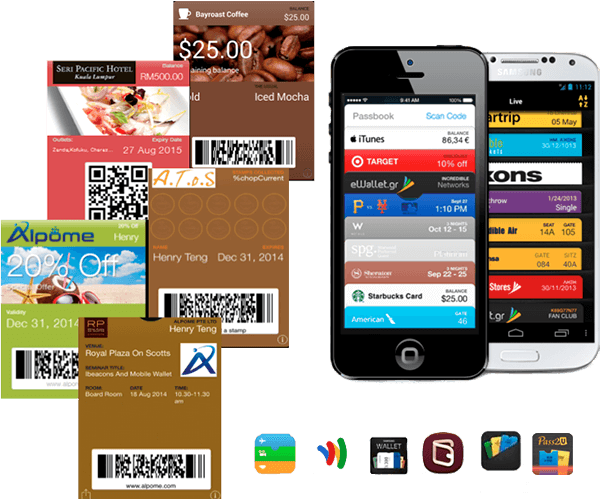 Alpome Pass
---
Alpome Pass provides businesses with the platform and technology to easily implement an effective mobile marketing strategy - without the need of an app. Customers are always on their mobile devices and often forget about the paper and plastic found in their wallets.
Distributing digital wallet content directly to your customers' phone ensures that your coupons and loyalty cards are easily accessible, ready for use, and always up to date.
Request For Demo
Find Out More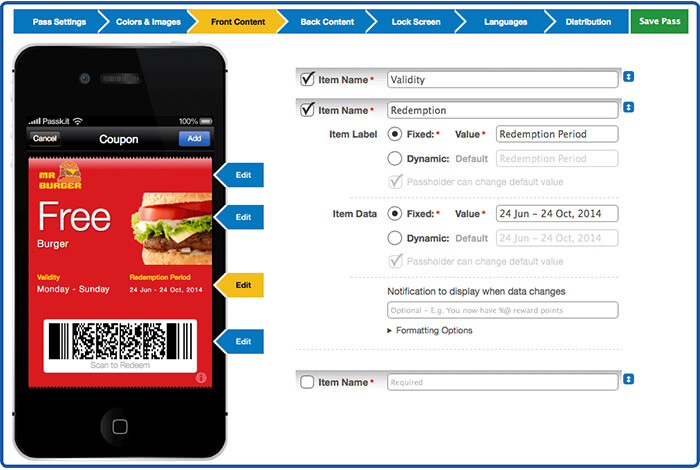 Pass Designer
---
Whether your goal is to enhance customer loyalty, increase sales, or drive brand awareness, the Pass Designer allows you to capitalise on the mobile wallet opportunity. Create beautiful passes, distribute cross-platform, and manage your campaigns using the Pass Designer. It's that simple.
Build an effective mobile strategy through distributing different types of digital wallet content throughout your market segments.
Suitable for Events, Store Value, Loyalty, Coupons, etc
Deliver targeted mobile wallet campaigns that attract and retain customers.
Distribute relevant and valuable offers at low cost that drive in-store traffic and increase ROI.
Request For Demo
Find Out More