Price Compare is quick & easy
---

Stop paying high commission fees
Booking through an OTA meanspaying a high commission fee. Booking directly means less competition and fewer expenses. Shoppers booking directly mean – fewer expenses for the shopper and the hotel.

Shoppers DO visit your website
While as many as 76% of online bookings happen through the use of an OTA, 52% of bookers will visit your website through the help of an OTA. Price Compare directly leads shoppers to your website so that they can book directly.

More direct bookings create more earnings
Using new technologies, Price Compare can increase the amount of direct bookings made on your hotel website. Encouraging more shoppers to book directly rather than through an OTA, reduces the hotel`s commission payouts.
This is an image of our software - running on any common platform.
Encourage your customers to
book directly

through your website.
---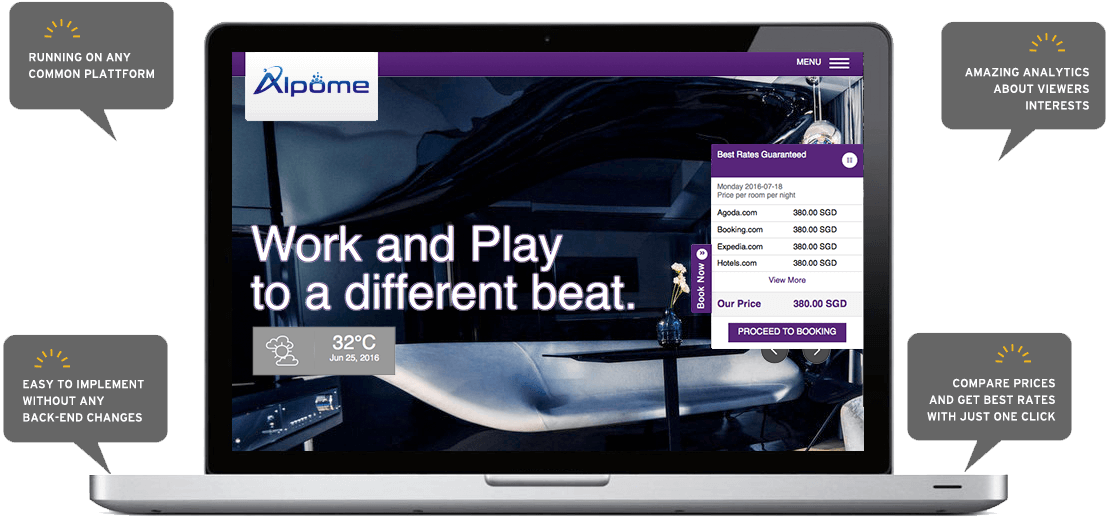 Benefits Of Direct Bookings
---
1
Increase your profits – Pay less commission to OTAs (online travel agencies) by increasing direct bookings.
2
Own the customer relationship – When users book directly, you have a direct, close relationship with them which is a big advantage compared to when they book with an OTA. Customers tend to return to hotels they have a relationship with.
3
Change consumer behaviour – As consumers get educated that booking direct can be more rewarding than booking through OTAs, in the longer term, we expect to see more direct bookings as consumer behaviour shifts.